People
Trygve Harris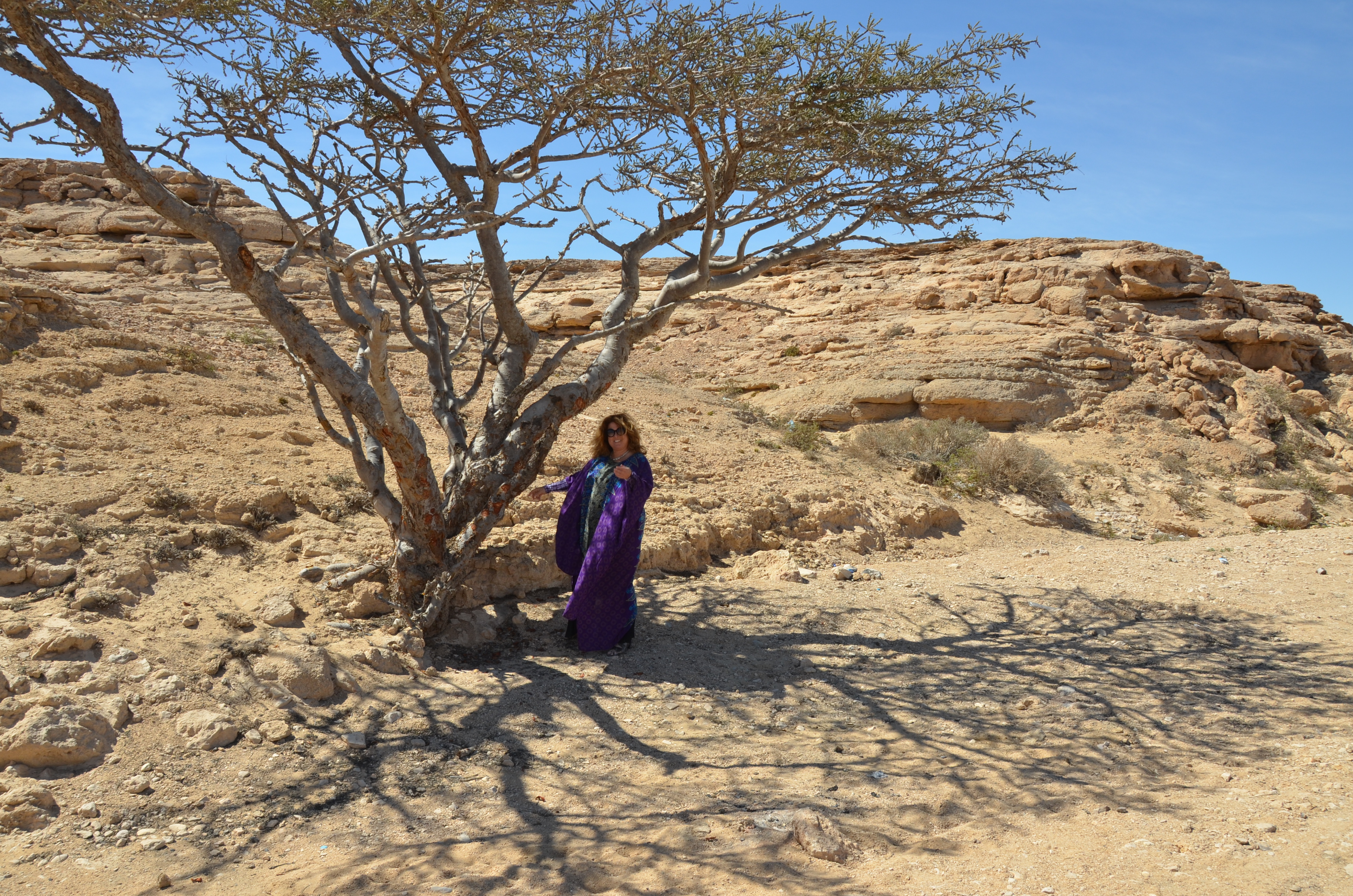 Trygve is the owner and founder of Enfleurage. Originally from Southern California, she currently divides the majority of her time between New York City and the Sultanate of Oman. Interested in oils and incense from her earliest years, she has managed to marry her love of aromatics with her love of travel, regularly journeying to some of the globes most interesting and remote parts to explore the local olfactory delights.
Trygve spends much of her time these days distilling Frankincense, trying to learn Arabic, and enjoying the natural beauty of Arabia.
While her specialties are agarwood, frankincense, and the local aromatics of the Arabian Penninsula, Ms Harris is enthusiastic and charmed by the fragrant natural world in general, and is continually expanding her experience and knowledge in many areas, including essential oils, their lives as plants, their growth, harvest, pollination, extraction, and these effects on neighboring creatures.
Trygve is a writer, sporadically practices yoga, and has a blackbelt in Taekwondo. She enjoys playing with dogs, basking in the sea, making strange and interesting aromatic tidbits and hanging about with friends.
Trygve Harris can be reached via email trygve@enfleurage.com
Thomas Carson
Tom has been at Enfleurage since 1998; he is the Manager. He is also a licensed Massage Therapist, a licensed Esthetician, and a registered Aromatherapist. Tom is also known as TC.
Tom can be reached via email tom@enfleurage.com
Joe Richkus
Joe has been with Enfleurage since 2001 and is in charge of production. He performs most of the mixing and bottling, as well as creating some of the formulations. Joe also teaches classes for the store on Zoom. In his spare time he likes to hike, read, and play guitar. Joe is very much interested in botanical and environmental studies, as well as forest ecology.

Joe can be reached via email Joe@enfleurage.com

Michelle Gagnon
Michelle has been with enfleurage since 2013, she has continued to challenge her understanding of essential oils and how they relate to people and the environment. She is humbled by the impact that oils have on the human experience and aspires to inspire others to understand this dynamic. She is especially interested in using oils to benefit the skin and instructs classes of this nature at enfleurage. Her hobbies include gardening, cooking, and tea tastings.
Michelle can be reached via email Michelle@enfleurage.com