About Oman and Salalah
Enfleurage Middle East, LLC is the name of our Frankincense & Myrrh Distillery in Salalah, the main city of Dhofar, the southernmost part of the Sultanate of Oman.
OMAN FROM THE SKY from CYRIL EBERLE on Vimeo.

Most of the world's frankincense supply, meaning the gum-oleoresin of Boswellia sacra trees, comes from Oman and Somalia (Somaliland, Puntland, etc). There's a little from Yemen and maybe Ethiopia too, but it's mostly Oman and Somalia. India also has Boswellia trees, and it's technically frankincense, Serrata, but it's not the same as the Sacra trees.

Oman is one of only two Sultanates in the world (the other is Brunei)--it's a stable, calm country with a long magnificent coastline on the Indian ocean. Oman sits just south of the United Arab Emirates (UAE,) east of Saudi Arabia and northeast of Yemen.
thanks to welt-atlas.de

Not all of Oman is a natural habitat for frankincense trees. They can grow in the north, and grow large, but given the choice, they will grow in Dhofar only. Dhofar is the most southern Governorate, abutting Yemen (Al Mahrah & Hadramawt.) Northern Dhofar becomes the Empty Quarter, a land of dunes and emptiness, a sand sea. This space, called Rub Al Khali in Arabic, flows into both Yemen and the Kingdom of Saudi Arabia.

The coastal part of Dhofar, between the Indian ocean and the mountains, is a monsoon-attracting micro-climate, and every year the hills of Dhofar become lush and green. Coconuts and bananas, papayas, limes and pomegranates grow abundantly. So does frankincense--in the high humidity areas near the ocean, in the area between the mountains and the desert, in the wadis, the hills, and plains.....so many different types! But they are all Boswellia sacra. (That's the same as Boswellia carterii, by the way.)


Salalah is the capital of Dhofar, and Oman's second largest city. It lies 1100 km south from the capital, Muscat. Salalah is tribal, conservative, and tradition-bound. People speak a combination of a local mountain language (Jebali), a desert language, (Mahri) and Arabic, which is a Dhofari dialect. The large subcontinental population speaks mostly Malyyalam and Urdu. You can also find many people here who speak Swahili or Baluchi. If you want to get more of an idea about it, I recommend this blog www.dhofarigucci.blogspot.com
and here is
Salalah Wiki

Oman (especially the wild south) is also known for wild animals--here you can see gazelles, wolves, Arabian leopards, caracals, hyenas, and plenty more--plus an outstanding assortment of birds, turtles and sea creatures.

If you're interested, here is the Environment Society of Oman


Salalah is a great place to visit--especially if you're working in the Gulf. It may be a long haul from the Americas but it's amazing, and well worth the effort. A two week vacation from North America can give you a decent amount of time in the Sultanate. You can fly good airlines through any of the Gulf hubs--Doha (Qatar), Dubai (Emirates) or Abu Dhabi (Etihad). Or through Europe on OmanAir. There are plenty of travel options. Once here, you can easily sign up for a tour, or tours, or rent a car and drive yourself. Oman is safe and friendly. The biggest danger (according to the US State Dept website) is camels wandering onto the road at night. If you hold a US or Canadian passport, you can get a visa on arrival in Muscat.
See here for Lonely Planet Oman

If you are thinking about coming to Oman for a holiday, you're in for a treat.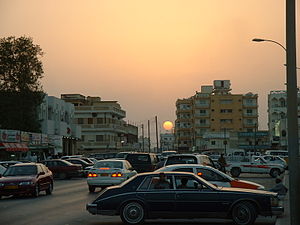 I don't know who this photographer is--it's from Salalah wiki.